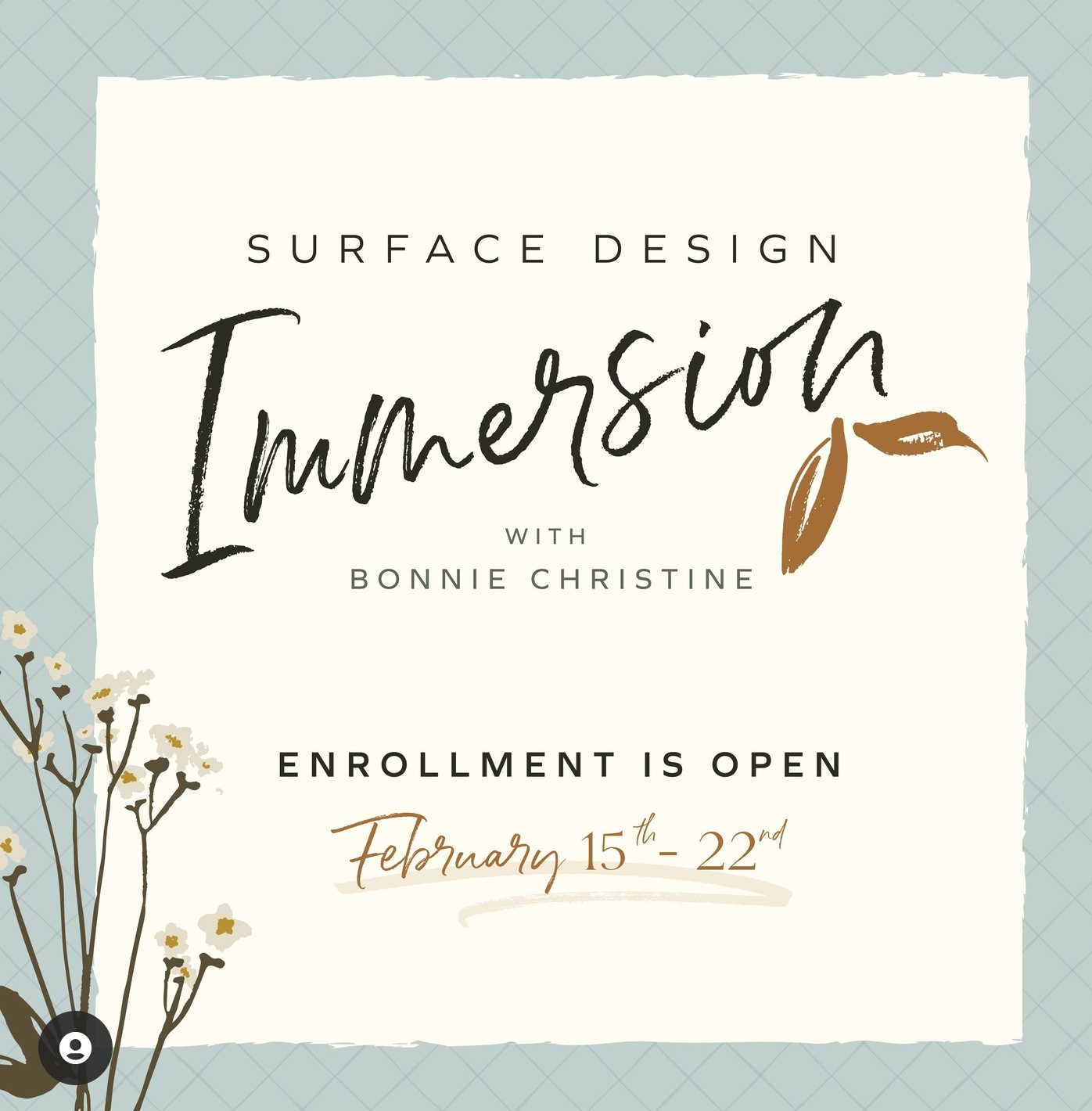 Hello everyone!
It's been SO long since my last post!
You probably are too, but I have been SUPER busy. I am here to update you on what I have been up to.
So, I am not sure if any of you have noticed that my sewing projects significantly decreased last year.
You may also have noticed that my website looks a bit different.
Why? Because I started something new, so exciting and scary at the same time!
When you do fabric shopping online, you will see squares of fabric swatches. That's how we choose what we want, right?
Well, have you ever wondered how to create it? I certainly have, and that's what I learned.
The last year around exactly about this time, I joined The Immersion by Bonnie Christine! It's about surface pattern design.
If you sew, you probably have seen her gorgeous fabric.
Not only is her work beautiful, but she also teaches how to create it.
Well, she shares EVERYTHING! She teaches what to do after you create surface pattern design and how to run a business out of it if you want to.
Her way of teaching is impressive. I felt like she was holding my hands and walking together (with both hands) during surface pattern design course! We had a weekly Zoom meeting, and she answered questions and encouraged our progress.
That is the course I took last year. I learned so much studying this course.
My life has changed since then! I feel more organized with my life and do things more effectively.
I have never had classes that had this much positive effect.
So now, I can make the surface pattern design I want and share it with my sewing friends. Isn't that so powerful?
Also, what would you say if I tell you this is not just for the fabric but can also apply to multiple things like phone cases, stationery, wallpaper, etc?
We can apply this to multiple items because this is a seamless pattern. It was mind-blowing to me when I found out!!
That is surface pattern design, and I am Surface Pattern Designer now.
I have so much more to learn, but it is all exciting.
I am not a morning person at all, but I have jumped out from bed to start my day because I have been so excited since I started this journey!
These are some that I have created.
I will start sharing more of my surface pattern design journey with my email, so subscribe to my email list if you want to get an update from me!
Until next time!
Meg